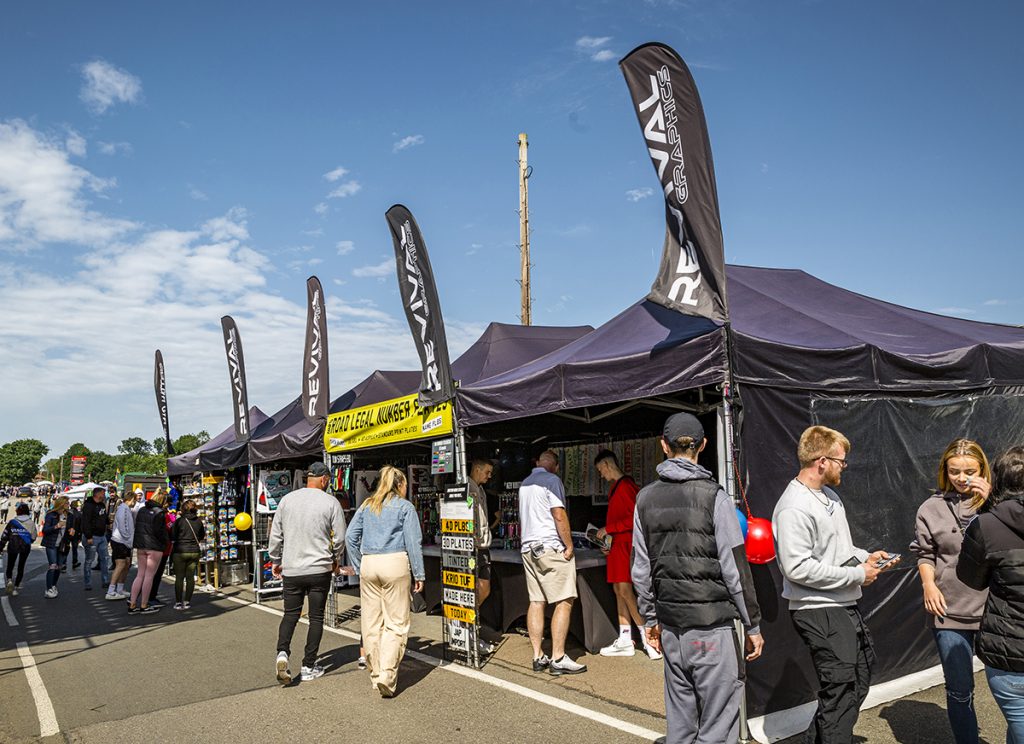 One of the busiest and most popular features at Tunerfest is our vibrant trade area.
Located at the heart of the show, our vibrant and colourful trade village is sited in a high foot-fall area – ideal for companies that want to display, promote and sell their products and services to an audience of passionate and discerning car owners and enthusiasts.
If you are a retailer, manufacturer, dealer, trader or aftermarket business and would like to join us at Tunerfest North, please complete the online booking form by clicking the red button below. The link will take you to a page that will enable you to register and pay.
The system is automated and leading up to the event, we will forward you all the information you'll need, including tickets, vehicle passes, a location map, timetable and further details about the event.
We will also send you a VAT invoice using the details you have supplied to us.
Alternatively, if you would like to discuss your booking or any specific trading or location arrangements , please get in touch: [email protected] / 0203 915 9240
As a company, you may like to consider a further promotional arrangement with the show. Therefore, if you would like to discuss sponsoring or partnering at our event to increase presence and exposure for your brand and products, please find details below. Its an inexpensive power-up option for any business.
Please do not hesitate to contact us to discuss how we can help boost your profile to an enthusiastic and well-informed audience.
We look forward to hearing from you!
---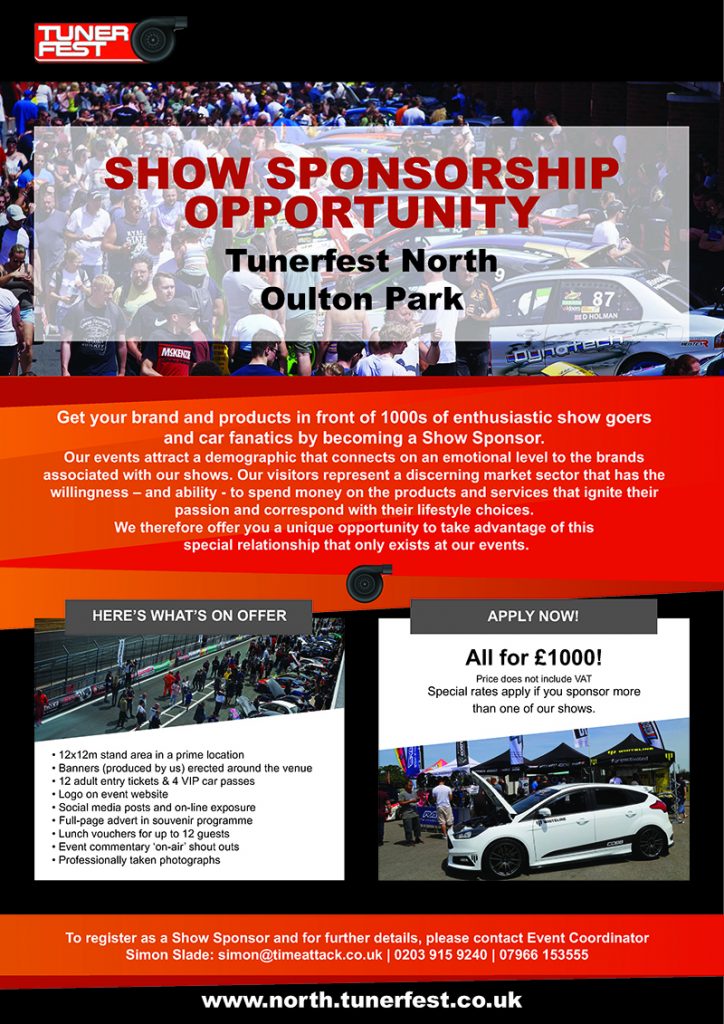 TAKE ADVANTAGE OF OUR SPECIAL TRADERS OFFER
Power-up your presence at Tunerfest North with our exclusive and high profile Show Sponsorship package.